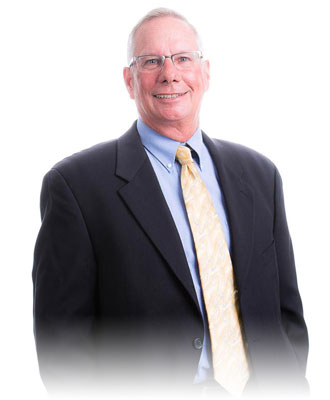 Tom Miller has over thirty years of experience and practices in all areas of general governmental/civil law, real estate law, probate, corporate law and has a great deal of practical experience in the areas of estate planning, trusts, wills and planning for the possibility of long term care.
Biography
Practice Areas
Education
Biography
Tom Miller was born in Princeton, Minnesota and graduated from Princeton High School in 1969. Mr. Miller has resided in Chisago County, Minnesota for the last 35 years. Mr. Miller is a 1973 graduate of Hamline University, has a Masters Degree from St. Cloud State University, and is a 1984 Magna Cum Laude graduate of William Mitchell College of Law. Tom was admitted to the Minnesota State Bar Association in May 1984 and has been a practicing attorney in the State since that time. Mr. Miller has been a shareholder with a large Twin Cities law firm, Felhaber, Larson, Fenlon & Vogt, P.A., and a shareholder with the Forest Lake law firm then known as Hebert, Welch, Humphreys & Miller, P.A. Tom was also admitted to the Wisconsin Bar Association in November, 2006.
Outside of law, Tom enjoys the outdoors by hunting, fishing, golfing, flying and spending time with his wife Paulette, children, Kristin and Erin and his five grandchildren, Blake, Devin, Hartlynn, Tyler and Annie.
Practice Areas
General Governmental/Civil Law
Real Estate Law
Probate
Corporate Law
Estate Planning, Trusts, & Wills
Education
Hamline University, B.A., 1973
St. Cloud State University, MA
William Mitchell College of Law, 1984
Honors: Magna Cum Laude