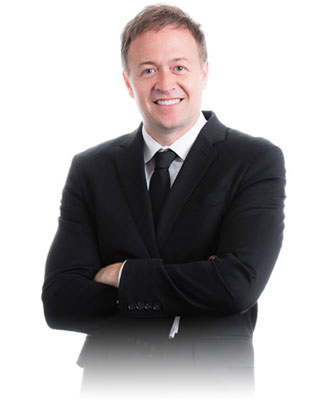 Vince Stevens - President
Vince Stevens was born and raised in Champlin, Minnesota. He is a 1999 cum laude graduate of Carleton College, where he studied political science and political economy. Vince is also a 2002 graduate of the University of Minnesota Law School, where he graduated with cum laude honors and on the Dean's List. He previously practiced at Minneapolis law firms Moss & Barnett and Gislason & Hunter.
Biography
Practice Areas
Education
Associations
Presentations
Cases
Biography
Vince practices in civil litigation, including commercial litigation, personal injury, family law and criminal law, representing a wide variety of business and individuals. He has been named as a Minnesota Law & Politics Rising Star Attorney in 2007, 2009, and 2012-2017. Vince practices in the counties of Chisago, Washington, Anoka, and Pine. He also offers mediation services, and is a Rule 114 Qualified Neutral.
Vince negotiates lucrative settlements for clients, but he is not averse to litigation and taking cases to trial. Vince has pursued lawsuits and recovered against large defendants, including Tesla, Inc., Dell Computers, Fairview Hospitals, Mankato Clinic, Firestone Tires, McDonald's Restaurants, Chisago County, Pine County, and City of Maplewood. Vince has settled lawsuits in excess of $7 Million since 2010. Notably, Vince settled a wrongful death/auto accident case for $1,000,000, auto accident cases for $500,000, a wrongful death case against a liquor establishment for $355,000, a medical malpractice case against a large medical clinic for $300,000, among other settlements.
Outside of law, Vince enjoys sports, Minnesota's great outdoors, community events, and spending time with his family. He was a candidate for the Minnesota Senate in Anoka County in 2000 at the age of 23 and a White House intern in 1997. Vince has formerly held the following positions: president of the Forest Lake Rotary Club; vice president of the Forest Lake Lake Association; Chair of YMCA Forest Lake; and a member of the Forest Lake and North Branch Chamber of Commerces. Vince is very fortunate for his exceptional wife, Amber, and their children, Hudson, Adriana, and Isla.
Practice Areas
General Civil Litigation
Business Disputes
Personal Injury
Family Law/Divorce
Criminal Law/DWI
Rule 114 Qualified Neutral Mediator
Education
University of Minnesota Law School, J.D., 2002
Honors: Cum Laude, Dean's List
Carleton College, Northfield, MN B.A., 1999
Honors: Cum Laude
Associations
American Bar Assoc.
Minnesota State Bar Assoc.
Rotary International, Forest Lake - Past President
Forest Lake Lake Assoc. - Past Vice President
YMCA Forest Lake - Board of Advisors, 2017 Chair
North Branch Chamber of Commerce
Forest Lake Community Scholarship Foundation
TEFFLA (The Education Foundation of the Forest Lake Area)
Fmr. Lawyers Professional Responsibility Board - Ethics Cmte (Investigator)
Presentations
2020 New Lawyer Experience - "Launching Your Legal Practice," Minnesota CLE Conference Center
2019 MSBA Convention - "Marketing a Small-Town Legal Practice," Mystic Lake Convention Center
2018 Strategic Solutions for Solo and Small Firms Conference - "How to Develop a Thriving Practice and a Referral Network," Duluth Convention Center
Cases
Crandall v. Miller & Stevens, P.A., 2021 WL 4595535 (D. Minn. Oc. 6, 2021)
Raymond for Kelley v. Giese and Pine County Sheriff, 915 N.W.2d 518 (Minn. Ct. App. 2018), (rev. denied July 17, 2018)
Borchardt v. City of North Branch, et al., 2018 WL 3421281 (Minn. Ct. App. 2018) No. A18-0230, July 16, 2018
First Resource Bank v. DJ Land Development, LLC, et. al, 2014 WL 2441431 (Minn. Ct. App. 2014) No. A13-2158, June 2, 2014
Estate of Faye Zaudtke v. Timothy Zaudtke, 2013 WL 1859041 (Minn. Ct. App. 2013) No. A12-1376, May 6, 2013
Vue v. Vue, 2015 WL 506687 (Minn. Ct. App. 2015) No. A14-0923, February 9, 2015
Dusenka v. Chisago County, 2010 WL 5293810 (Minn. Ct. App. 2010) No. A10 - 1065, Dec. 28, 2010 (rev. denied Mar. 15, 2011)
Hruby v. Larsen, 2005 WL 1540130 (D. Minn. June 30, 2005) 2005 WL 1421475 (D. Minn. June 17, 2005)
Flint Hills Resources LP v. Lovegreen Turbine Services, Inc., 2006 WL 2472819 (D. Minn. Aug. 25, 2006)
Neal v. Eniva Corp., 2005 WL 1796113 (D. Minn. July 28, 2005)
Mandel v. Americana Community Bank, 2004 WL 117563 (Minn. Ct. App. 2004)
Herman v. Stielow Properties, Inc., 2007 WL 1746998 (Minn. Ct. App. 2007)